Condolences & Tributes
We encourage you to share any memorable photos or stories about Mary. All tributes placed on and purchased through this memorial website will remain on in perpetuity for future generations.
Fresenius Kidney Care Education Team
sent flowers to the family of Mary Madaliene Brooks.
Send Flowers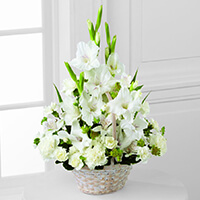 Our deepest sympathy on the loss of your mother. Our heart is with you.